Francois is a vastly experienced trainer and consultant, specialising in trans-cultural management training, new-paradigm leadership and lean business design. His experience of using circle management methods in the Japanese automotive industry has deeply influenced his passion for re-imagining the way that we work together.
He  is an important member of Open Space and Sociocracy communities, and has been working with Lean Management since before it was called Lean.
Francois' personal website: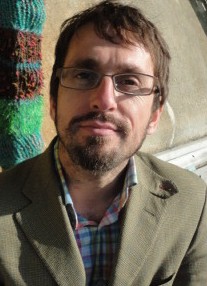 Martin is a facilitator, trainer and organisational consultant, working with groups, teams and individuals to help them find better ways of working and living. Martin is the founder of There's Better Ways of Working, where he works with clients in implementing healthier and happier collaboration.
He also co-founded SociocracyUK and DecisionLab, and provides tools for participation, and systems for organisational and planetary wellbeing.
Martins' personal website: